GreenRegio
Green building in regional strategies for sustainability: multi-actor governance and innovative building technologies in Europe, Australia, and Canada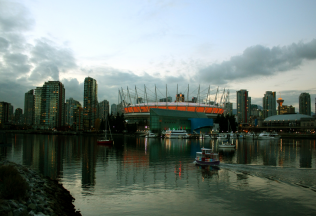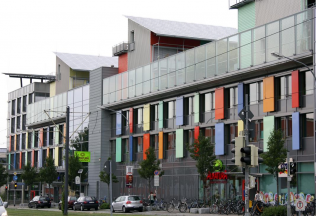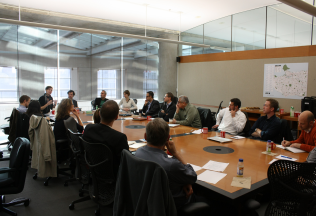 Project overview:
Cities have increasingly been identified as the optimal scale to mitigate action on climate change. While urban areas produce a large share of greenhouse gas emissions with the building sector being the single largest contributor, the sector is also seen to hold greatest potential to lower emissions based on the low cost of retrofitting existing or constructing new buildings, the availability of technologies, and transition to green energy supply and demand (www.unep.org). Additionally, local actors such as municipal governments have considerable influence over local land use, carbon control policies and transitions towards a green economy. One significant opportunity for cities to become climate change leaders lies in green building (e.g., energy efficient buildings) and the way the build environment interfaces with urban structures and services (e.g., "smart growth").
The project aims at analyzing the role of city regions as potential strategic managers of sustainability transitions focusing on innovations in green building. It seeks to trace how green innovations and technological change in green building emerge and develop over time in selected cities including Vancouver (CAN), Brisbane (AUS), Freiburg (GER) and Luxembourg (LUX). In particular, it focuses on the role internal and external actors and events play in promoting innovations and their adoption. The focus goes beyond purely technical innovations and tries to integrate procedural, organizational, funding and other innovations, routines and regulations and their contribution to regional carbon control policies.
Team
Principal Investigator:

Prof. Dr. Boris Braun, Institute of Geography, University of Cologne

Prof. Dr. Christian Schulz, University of Luxembourg

Project Coordination:

Dr. Julia Affolderbach, University of Luxembourg

Research fellow:

Dipl.-Geogr. Sebastian Fastenrath, PhD candidate, Institute of Geography, University of Cologne

Bérénice Jung, PhD candidate, University of Luxembourg

Student assistants:

Carolin Hulke, Institute of Geography, University of Cologne

Katharina Molitor, B.Sc., Institute of Geography, University of Cologne
Funding
The project is funded by the National Research Fund Luxembourg (FNR) and German Research Foundation (Deutsche Forschungsgemeinschaft, DFG) for 36 months from August 2013 to August 2016.
Project homepage