Dipl. Geogr. Sabrina Esch
Kontakt
Kontakt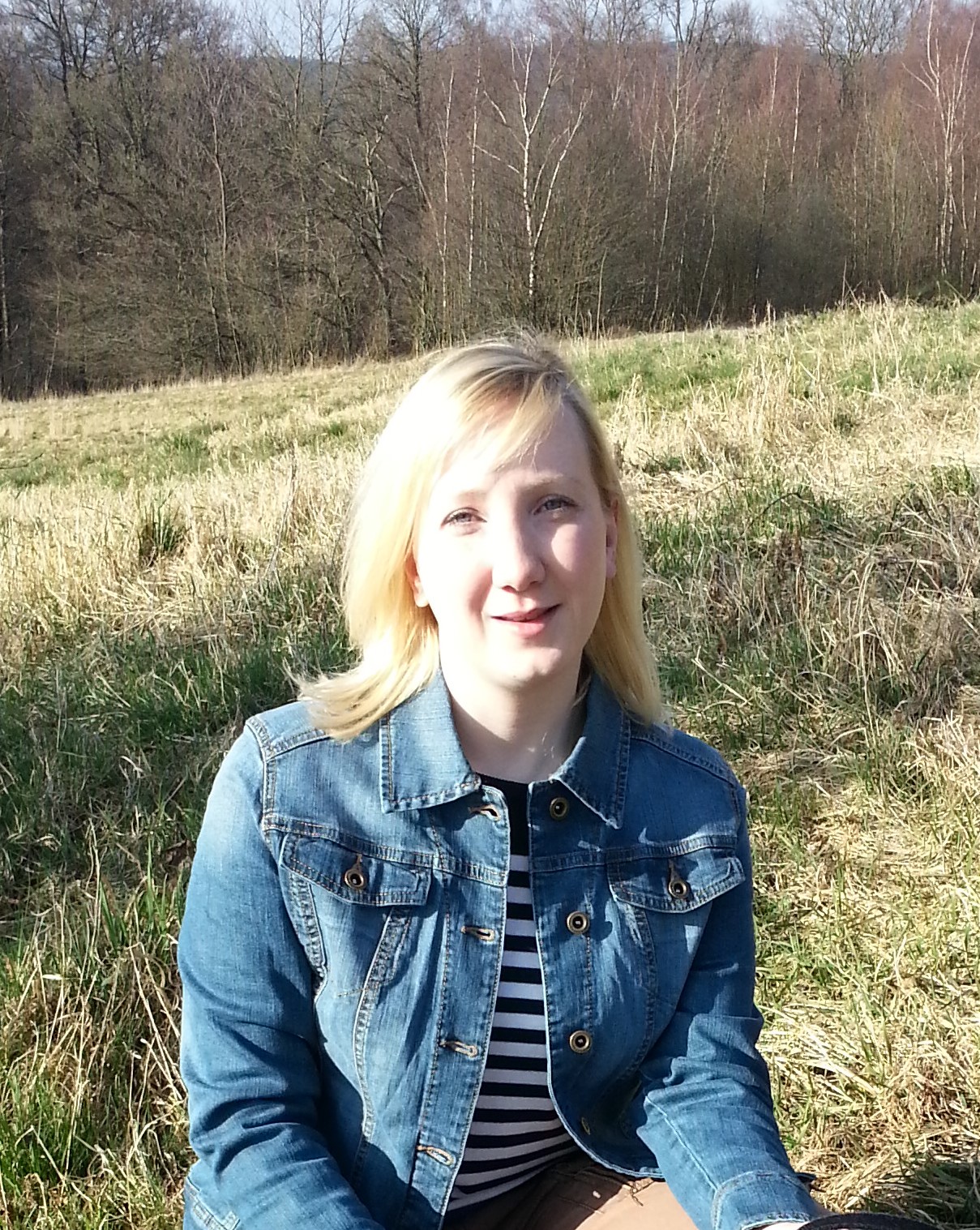 Rundbau, Raum 0.04
Zülpicher Straße 45
50674 Köln

Telephone +49-(0)221-470-3732
Fax +49-(0)221-470-5124
E-mail s.esch(at)uni-koeln.de

Weitere Informationen
Research Interests
Derivation of surface soil moisture from Synthetic Aperture Radar (SAR)-data
Calibration and validation of empirical inversion schemes for C-band and L-band
Radar polarimetry
Radar remote sensing of vegetation parameters
Analysis of spatial patterns of surface soil moisture
Research Area: Rur catchment
PhD-project
Derivation and analysis of spatial soil moisture patterns from SAR-data
Supervisor: Prof. Dr. Karl Schneider
Advisors: Prof. Dr. Georg Bareth, Prof. Dr. Uwe Rascher, Dr. Wolfgang Korres
Awards
09/2014: Best Poster Award at the 5th ESA Advanced Training Course in Land Remote Sensing
Conference / Workshop / Summer School Participation
28.09.-02.10.2015: Cologne Summer School 2015: Non-Linear Methods for Complex Systems Analysis at University of Cologne.
26.-30.01.2015: 7th International Workshop on Science and Applications of SAR Polarimetry and Polarimetric Interferometry POLinSAR 2015. ESA ESRIN, Frascati, Italy.
Poster title: Derivation of Soil Moisture Patterns on Agricultural Fields from SAR-data in the Rur-Catchment
19.-23.01.2015: 3rd ESA Advanced Course on Radar Polarimetry at ESA ESRIN, Frascati, Italy.
08.-12.09.2014: 5th ESA Advanced Training Course in Land Remote Sensing at University of Valencia, Spain.
Poster title: Derivation of Soil Moisture Patterns from SAR-data in the Rur-Catchment
Study / Scientific Employment
since 04/2013: University of Cologne - Scientific Assistant and PhD candidate in the working group "Hydrogeography and Climatology" within Transregional Collaborative
Research Center 32 (SFB/TR-32): "Patterns in Soil-Vegetation-Atmosphere Systems: Monitoring, Modelling and Data Assimilation"
02/2013-04/2013: University of Cologne - Research Assistant in the working group "Hydrogeography and Climatology"
10/2011-12/2012: University of Cologne - Student Research Assistant in the working group "Hydrogeography and Climatology" within SFB/TR-32: "Patterns in Soil-Vegetation-Atmosphere Systems:
Monitoring, Modelling and Data Assimilation"
08/2009-02/2013: Cologne Institute of Economic Research (IW Köln) - Student Research Assistant in the Research Unit Environment, Energy, Resources within the project: "KLIMZUG - Climate Change
in Regions"
12/2012: Diploma thesis "Ableitung und Analyse von Oberflächenbodenfeuchtemustern im Einzugsgebiet der Rur mit Hilfe von ERS-Daten"
10/2005-02/2013: Study of Geography and Meteorology at University of Cologne (minors: Economics, Energy Economics); Degree: Diplom-Geographin
Professional Memberships
IEEE
IEEE Geoscience and Remote Sensing Society
IEEE Antennas and Propagation Society