Dr. rer. nat. Sophie-Bo Heinkel
Kontakt
Kontakt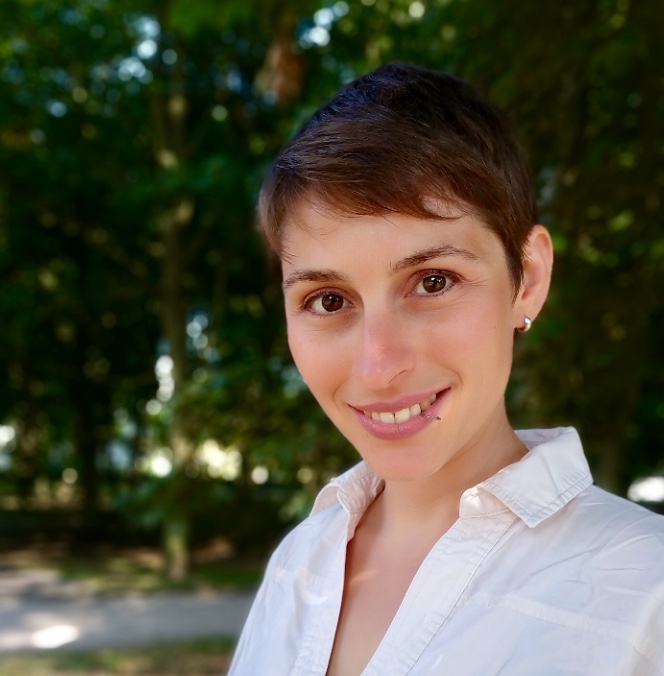 Südbau, Raum 2.16
Otto-Fischer-Straße 4
50674 Köln

Telephone +49-(0)221-470-1949
Fax +49-(0)221-470-4917
E-mail s.heinkel(at)uni-koeln.de

- In Mutterschutz -
Forschungsschwerpunkte
Geographische Gesundheitsforschung, Umweltpsychologie, Geographische Entwicklungsforschung, Peri-Urbane Räume
Regionalschwerpunkte: Uganda, Äthiopien, Myanmar
Dissertation
"Therapeutic effects of wetlands on mental well-being – The concept of therapeutic landscapes applied to an ecosystem in Uganda"
Promotion am Institut für Hygiene und Öffentliche Gesundheit (IHPH), GeoHealth Centre Bonn Mathematisch-Naturwissenschaftliche Fakultät der Universität Bonn
Forschungsprojekt Globale Ernährungssicherung (GlobE): "Wetlands in East Africa - Reconciling future food production with environmental protection" mit Projektpartnern aus Uganda, Ruanda, Tansania, Kenia und Europa; gefördert durch das BMBF (FKZ: 031A250 A-H)
Stipendium finanziert durch das BMBF
Auszeichnungen
Best Presentation Award 12. Meeting of the Europe Chapter of the Society of Wetlands Scientists in Faro. Mai 2017.
Best Presentation Award 18. International Conference on Positive Psychology and Wellbeing in London, UK. Juni 2016.
Tätigkeiten
Seit 2019: Post-Doc im NUR-Verbundprojekt "Multiple Risks Management of Extreme Events in Fast Growing (Mega)Cities in Myanmar", Projektverbund mit der Kölner Feuerwehr und der Hochwasserschutzzentrale Köln und weiteren deutschen und myanmarischen Partnern, gefördert durch das BMBF. www.riskurbmyanmar.uni-koeln.de
2018-2019: Wissenschaftliche Mitarbeiterin im Projekt: Belmont-Forum/Norface Projekt: "H2O – Livelihoods in Urban Fringe Areas" im Rahmen Verbundprojekts "H2O – T2S in Urban Fringe Areas". http://www.belmontforum.org/projects/h2o-t2s-in-urban-fringe-areas/
2017-2018: Wissenschaftliche Mitarbeiterin am Institut für Hygiene und öffentliche Gesundheit, GeoHealth Centre Wissensmanagement bezüglich hygienisch-mikrobiologischer Qualität von Abwässern. Projektbegleitend für die Projekte:
BMBF Verbundprojekt HYREKA "Biologische bzw. medizinisch-hygienische Relevanz und Kontrolle Antibiotikaresistenter Krankheitserreger in klinischen, landwirtschaftlichen und kommunalen Abwässern und deren Bedeutung in Rohwässern" http://www.hyreka.net und "Überprüfung innovativer Maßnahmen zur Reduzierung von Spurenstoffen und Mikroorganismen in Fließgewässer (ReSMo)" gefördert vom Ministerium für Umwelt, Landwirtschaft, Natur- und Verbraucherschutz des Landes Nordrhein-Westphalen.
2014-2018: Promotion am Institut für Hygiene und Öffentliche Gesundheit (IHPH), GeoHealth Centre Bonn Mathematisch-Naturwissenschaftliche Fakultät der Universität Bonn
Forschungsprojekt Globale Ernährungssicherung (GlobE): "Wetlands in East Africa - Reconciling future food production with environmental protection" mit Projektpartnern aus Uganda, Ruanda, Tansania, Kenia und Europa; gefördert durch das BMBF (FKZ: 031A250 A-H), Stipendium finanziert durch das BMBF. https://www.wetlands-africa.uni-bonn.de
2010 –2012: Studentische bzw. wissenschaftliche Hilfskraft am IHPH GeoHealth Centre Bonn im Projekt: "Überprüfung und Bewertung von Maßnahmen zur Reduzierung der chemisch- physikalischen und hygienisch-mikrobiologischen Belastungen von Fließgewässern am Beispiel der Swist (Swist IV)" zusammen mit dem Erftverband gefördert durch das Ministerium für Klimaschutz, Umwelt, Landwirtschaft, Natur- und Verbraucherschutz. https://www.lanuv.nrw.de/fileadmin/tx_mmkresearchprojects/swistiv_abschlussbericht.pdf
Akademische Ausbildung
August 2011: Diplomarbeit: "Infektionsrisiken für Atemwegserkrankungen im Öffentlichen Personennahverkehr – Risikowahrnehmung und Risikoabschätzung"
2006-2011: Diplomstudiengang Geographie Rheinische Friedrich-Wilhelms-Universität Bonn, Nebenfächer: Biologie und Ethnologie
2005-2006: Diplomstudiengang Geographie Philipps-Universität Marburg, Nebenfächer: Medienwissenschaften und Jura
Publikationen
Heinkel, S.-B., Thiebes, B., Willkomm, M., Martini, S. and F. Kraas (2020): Management multipler Risiken in schellwachsenden (Mega)Städten Myanmars. Poster published at the opening ceremony of the Institute for Protection and Rescue of the Cologne Fire Department. Cologne. 30 July 2020.
Heinkel, S.-B. (2020): Einführung: Ökologische Determinanten der Gesundheit, UMGEH01. Studienheft der APOLLON Hochschule der Gesundheitswirtschaft, Bremen.
Butsch, C. und S.-B. Heinkel (2020): Periurban Transformations in the Global South and Their Impact on Water-Based Livelihoods. In: Water 12 (2): 458. DOI: 10.3390/w12020458.
Heinkel, S.-B., & Butsch, C. (2019). Wasserbasierte Erwerbsgrundlagen in periurbanen Räumen. In J. Müller, J. Dame, & C. Butsch (Eds.), Aktuelle Forschungsbeiträge zu Südasien: Vol. 9. Jahrestagung des AK Südasien (pp. 18–22). Heidelberg: Universitätsbibliothek Heidelberg. http://crossasia-books.ub.uni-heidelberg.de/xasia/catalog/book/551
Schreiber, C., Heinkel, S.-B., Zacharias, N., Mertens, F.-M., Christoffels, E., Gayer, U., … Kistemann, T. (2019). Infectious rain? - Evaluation of human pathogen concentrations in stormwater in separate sewer systems. Water Science and Technology. https://doi.org/10.2166/wst.2019.340
Heinkel, S.-B., Rechenburg, A. and Kistemann, T. (2017). The impact of wetlands on mental well-being – a case study from Uganda. Poster published at the European Conference on Biodiversity and Climate Change. Bonn. 27-29 June 2017.
Heinkel, S.-B. (2014). Wetlands in Uganda – Ecosystems under pressure. A newspaper review from Uganda. WHO CC Newsletter Water & Risk, 23, 7-9.